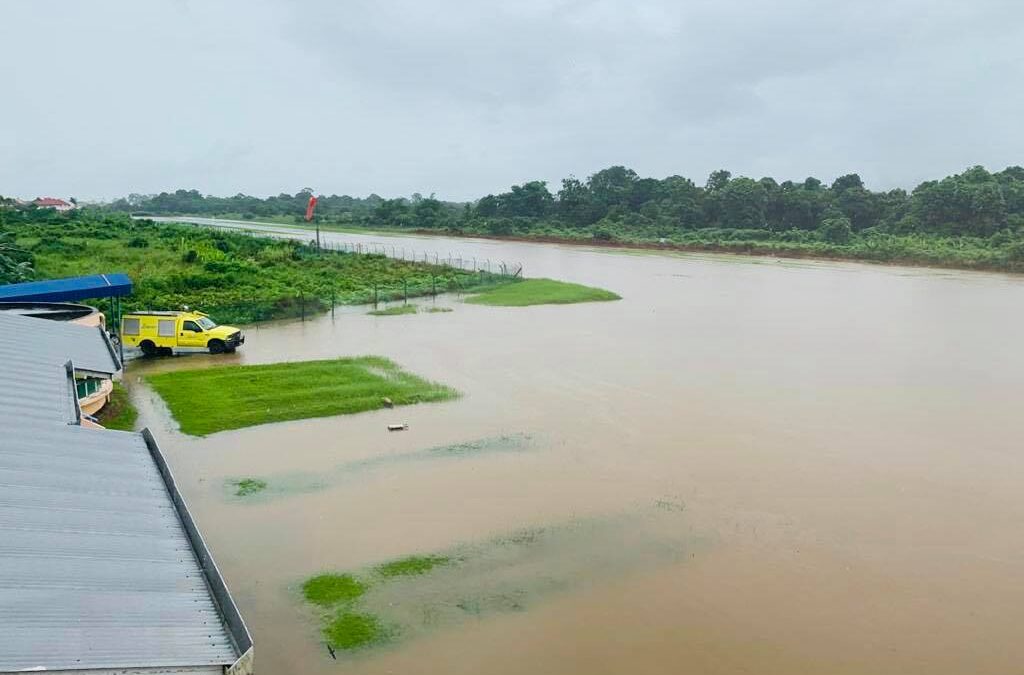 Malaysia's Sarawak state government has begun the land acquisition exercise for the construction of a new Lawas airport due to the current airport's frequent flooding.
The current airstrip is flood prone, flooding three times in the last year alone says Awang Tengah Ali Hasan, Sarawak Government second minister for natural resources and urban development.
Lawas Airport was temporarily closed earlier this month due to a flooded runway when the Lawas riverbank broke, Smart Aviation Asia Pacific previously reported.
The ministry of transport has approved the site for the new airport, and compensation for the affected land owners is expected to be disbursed soon, he says.
MASWings is the only scheduled operator at Lawas Airport and operates Viking Air Series 400 Twin Otters there.
Featured photo shows flooding at Lawas Airport in June 2020 by Malaysia Airports.
Related Stories:
Malaysia's Lawas Riverbank Breaks, Flooding Airport (24 May 2022)
Malaysia's Sarawak State Pushing to Have Its Own Airline (11 June 2019)
Malaysia Govt To Assess Upgrading For Bario Airport's Runway (1 March 2019)
MASwings Renews Rural Air Services Contracts (7 February 2019)
Davy Lim
Davy is based in Singapore. He is passionate about aviation and has flight experience in various single engine piston aircraft, gliders and seaplanes from his time in the United States. Davy holds a BA in Economics from the State University of New York in Buffalo.
Related posts
SUBSCRIBE TO OUR NEWSLETTER