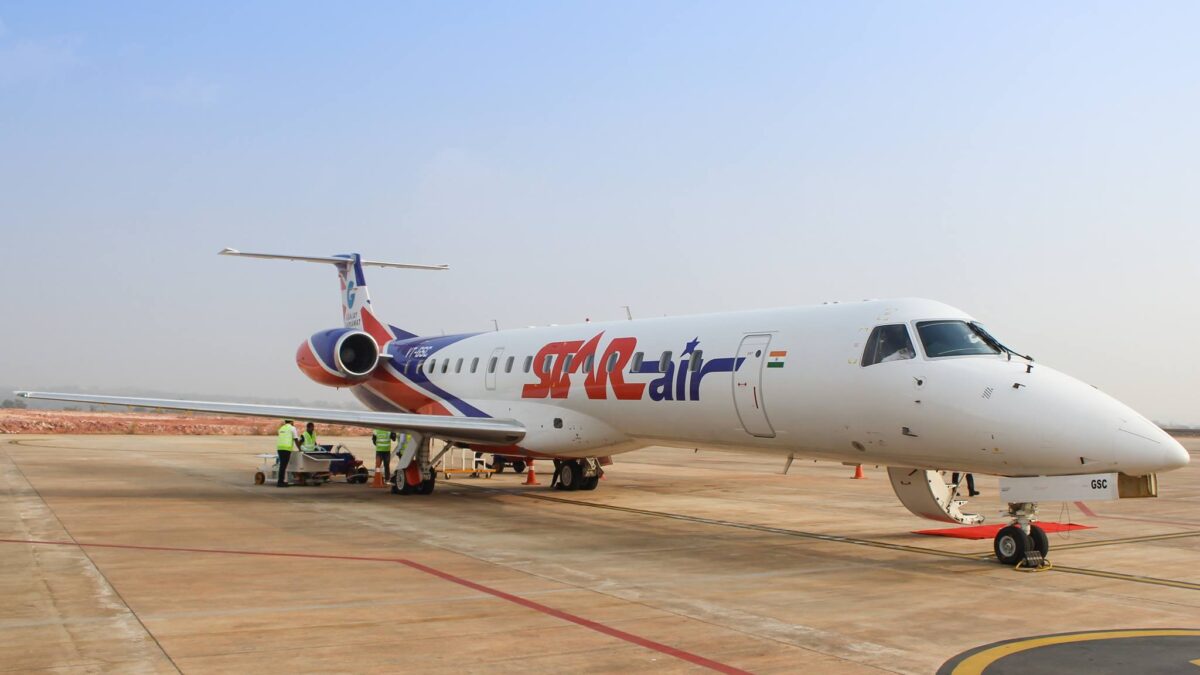 Indian regional carrier Star Air has launched a new route in West India linking the town of Bhuj to the most populous city of Gujarat state starting to drive connectivity within the state.
The five-times weekly Embraer ERJ-145 passenger service is between Bhuj, a town in West India's Gujarat state, and the state's most populous city Ahmedabad, the airline statement says.
Bhuj is Star Air's 17th destination, and enhancing connectivity to Bhuj will boost tourism, trade, and commerce in Gujarat, says Star Air managing director, Shrenik Ghodawat.
The Indian state of Gujarat has the fourth largest economy and the ninth largest state population in India.
There were previously no scheduled flights between Bhuj and Ahmedabad, but ATR 42 operator Alliance Air serves Bhuj-Mumbai four times weekly.
Alliance Air, like Star Air, provides air services under the UDAN Regional Connectivity Scheme.
Star Air says it has five Embraer ERJ-145 aircraft.
Picture Source: Star Air 
Related Stories:
India's Star Air Growing Embraer ERJ Fleet (13 March 2020)
Davy Lim
Davy is based in Singapore. He is passionate about aviation and has flight experience in various single engine piston aircraft, gliders and seaplanes from his time in the United States. Davy holds a BA in Economics from the State University of New York in Buffalo.
Related posts
SUBSCRIBE TO OUR NEWSLETTER