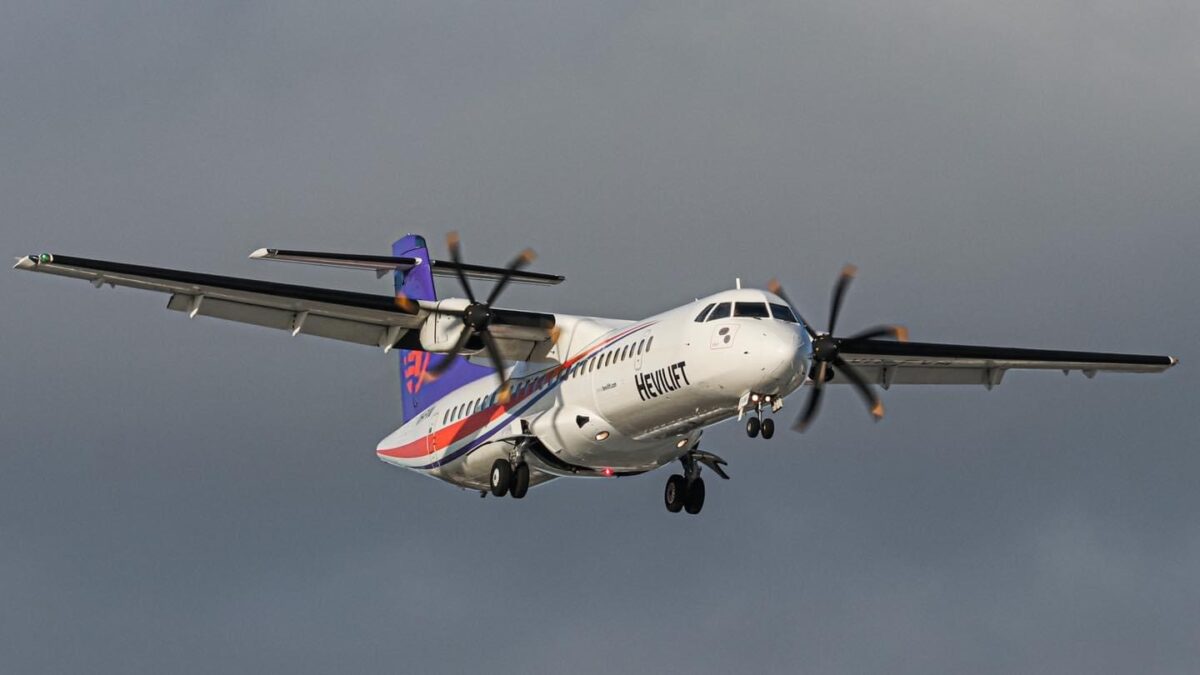 Charter operator Hevilift Australia, which is based in Brisbane, has expanded into Western Australia doing charter work for the mining and resource sector. 
The airline's CEO, Ashley Roy, says it now has an ATR 72-500 stationed in the Western Australian capital Perth, doing fly-in-fly out charter work for an undisclosed mining company. 
It has also added its own line maintenance capability and spare parts depot in Perth and has pilots and maintenance personnel stationed there, says Roy. Hevilift Australia's regional manager for Western Australia is Peter Scott who is the former CEO of Perth-based regional carrier Maroomba Airlines. 
Hevilift Australia operates three ATR 72-500 passenger aircraft, with a fourth arriving in September, plus it has two ATR 42-320 freighters, says Roy. The airline used to also operate de Havilland Aircraft of Canada Series 300 Twin Otters but transferred the last one to Hevilift Papua New Guinea, he adds. 
The fourth ATR 72-500 is coming from Singapore lessor Avation, which Smart Aviation APAC reported earlier this month. 
Roy says Australia's mining and resource sector has continued to grow throughout the pandemic, creating opportunities for charter operators, especially for those with newer aircraft. 
"There is quite an aging fleet of De Havilland Aircraft of Canada Dash 8-100s and Dash 8-300s there [in Western Australia]. The Dash 8 has a higher operating cost and is an out-of-production aircraft. There are also some Dash 8-400s that have come into Western Australia which is a newer model, but this is also an out-of-production aircraft type," says Roy. 
The -100 and -300 is a 30 and 50-seat aircraft respectively while the -400 is an 80-seater. Roy says there is enough demand in Western Australia to fill the larger turboprop and that many customers have out grown the -100 and -300. There are also instances where there are two mining companies in the same town, so opportunity to share the aircraft to cut costs, he says. 
Roy says mining companies in Western Australia have expanded beyond traditional minerals, such as iron ore, and are now mining rare earths such as lithium which is used to make batteries for electric cars.  
Mining companies have become more environmentally conscious and this in turn impacts what they are looking for from suppliers including air service providers, he says. 
"We have seen a huge shift in the past 12 months when it comes to mining companies assessing environmental performance. They are not just assessing charter operators on the environmental performance of the aircraft, but also how your company addresses the environment and your level of environmental awareness."
When it comes to assessing aircraft, the mining companies will use independent third-party data to determine the fuel burn and carbon emissions of your aircraft and flight operation, he adds. 
He says the ATR has better environmental credentials, because it has a lower fuel burn which equates to lower CO2 emissions. "The ATR is a more modern aircraft. It is still in production so you have full product support [spare parts availability] and they continue with green initiatives."
Hevilift is working to secure more contracts from mining and resource companies in Western Australia says Roy, adding that its ATRs are already equipped with gravel kits, giving flexibility to fly in and out of unpaved airstrips.
Picture Source: Hevilift Australia
Related Stories:
Singapore's Avation Places Additional ATR 72 With Australia's Hevilift (17 August 2021)
Hevilift Sees Pick-up In Australia's Mining Charter Market (4 September 2017)
Related posts
SUBSCRIBE TO OUR NEWSLETTER