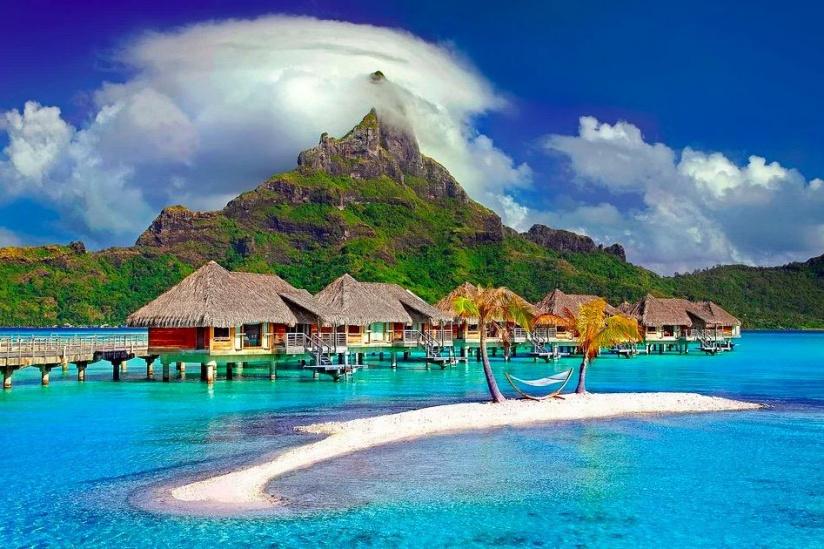 French Polynesia's government has disclosed it is allowing new entrants into the domestic market to create more competition for the incumbent Air Tahiti, which last year announced it wanted to abandon some routes, creating a dilemma for the government.
The Pacific island nation's vice president, Jean-Christophe Bouissou, and director of civil aviation, George Puchon, recently held a press conference to explain the new policy of allowing more domestic air operators. 
"Air Tahiti has to think about adapting to this [new] competition and respond in terms of prices," says Bouissou, adding that for Air Tahiti to compete effectively it will have to control its expenses and costs. 
Puchon says the price of air fares will definitely go down once the new entrants start flying and Air Tahiti will have to respond. 
Air Tahiti last June announced that it wanted to axe 26 of its 46 domestic destinations due to a lack of passenger demand. The French Polynesian domestic market is very dependent on international tourists travelling around the archipelago. But with COVID-19 international travel restrictions, there were no longer foreign tourists. 
The airline's unilateral decision angered the government, as local residents need domestic air services, and it highlighted how dependent the country was on Air Tahiti. The government intervened, resulting in the airline continuing to serve the 46 destinations in return for US$4 million in government subsidies. 
But the government has since announced that it is allowing new entrants into the market. 
Twelve destinations – namely Moorea, Raiatea, Huahine, Bora Bora, Maupiti, Nuku Hiva, Hiva Oa, Rangiroa, Tikehau, Fakarava, Tubuai and Rurutu – have been listed as free competition areas. The remaining 34 destinations have been opened up for tenders. 
Natireva, also known as Air Moana, has announced it intends to launch with two ATR 72s and three ATR 42s to serve all the islands in the free competition areas and serve nine island destinations that are subject to tender. 
"If Natireva has the capacity to carry out the services to these islands for a lower cost, perhaps Air Tahiti will have interest in working with the airline," says Bouissou adds. 
Puchon says he hopes the two airlines can find common ground and co-operate.
The founder of Natireva is Christian Vernaudon, a French Polynesian politician who was chairman and CEO of Air Tahiti from 1985 to 2013. Natireva has an air carrier license, but still needs to obtain its air operator's certificate (AOC), Smart Aviation Asia Pacific previously reported.
Another airline start-up is Air Motu Link. Puchon says the airline has its air carrier license, but it has yet to receive its AOC and is still fundraising. 
Air Motu Link plans to start operations with two ATR 72s and serve six islands in the free competition area.
Puchon says there is a third start-up Air Bora Bora, which just filed for its air carrier license on 4 January. 
He says the airline intends to get two ATR 72s by November for charters and four more of the same model later on, with plans to fly to Bora Bora, Raiatea Huahine, Rangiroa, Tikehau and Fakarava.
Air Tahiti, meanwhile, has seven ATR 72s and two ATR 42s. It serves the 12 islands in free competition zone and won the call for tenders for 32 islands – except Ua Pou and Ua Huka- for the next five years.
Picture Source: faxinfo.fr
Related Stories:
Former Head Of Air Tahiti Behind New French Polynesian Start-Up (14 January 2022)
French Polynesia's New Domestic Carrier Motu Link Gets Govt Go-Ahead (18 October 2021)
Air Tahiti Reverses Plan for Reduced Network (8 July 2020)
Ong Jeng Yang
Based in Singapore, Ong Jeng Yang has more than four years of experience working in the media industry.
Related posts
SUBSCRIBE TO OUR NEWSLETTER