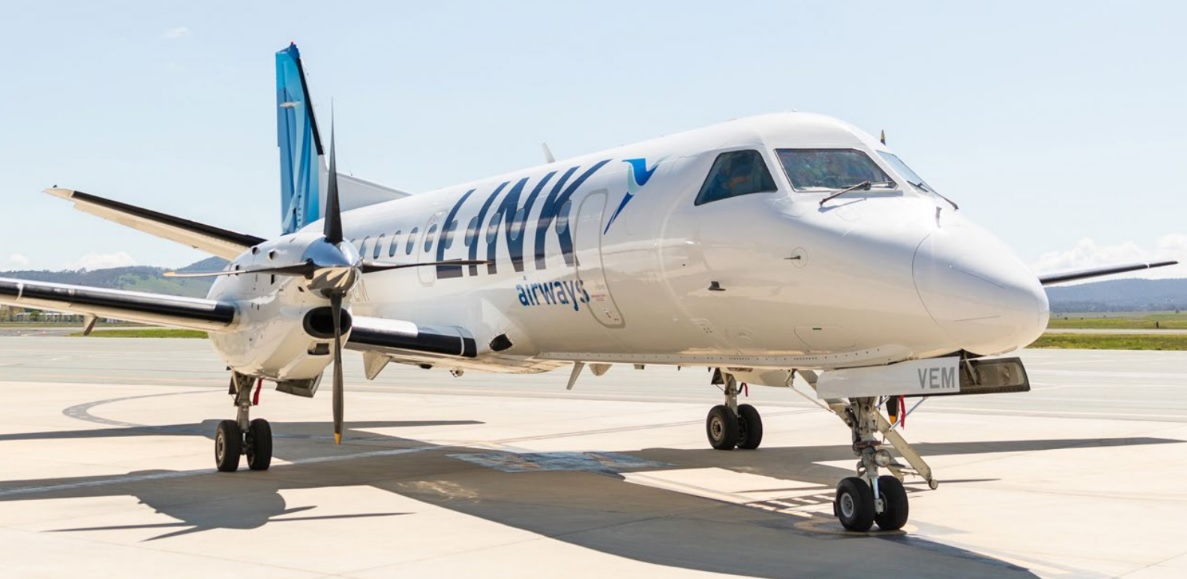 Australian regional carrier Link Airways is launching a scheduled service from Brisbane to the northern Queensland town of Bundaberg in direct competition against QantasLink.
Link Airways says in a statement it will launch double daily services between Brisbane and Bundaberg starting 14 November using 34-seat Saab 340B+ aircraft.
It says the double daily services will give businesspeople the convenience of flying to Bundaberg or Brisbane and returning in the evening same day.
The airline's booking engine shows it will be offering a double service Mondays to Fridays and a daily service on Sundays. There is no service on Saturdays.
Link Airways is starting on the route with 11 return services per week, but says it plans to increase this to 17 return services per week sometime next year.
It says its introductory one-way fare on the route is A$186 (US$133), inclusive of taxes.
QantasLink's booking engines shows it often charges nearly A$1,000 for a return flight on the route, which it services using 74-seat De Havilland Aircraft of Canada Dash 8-400s.
Virgin Australia used to compete on the Brisbane-Bundaberg route, using Fokker 100s leased from and operated by Alliance Airlines, but it withdrew from the route in September 2020, creating a monopoly for QantasLink.
Link Airways is now coming into the market with the support of the Bundaberg local government.
Bundaberg region mayor, Jack Dempsey, is quoted in Link Airways' press release saying: "The council has been working hard to promote the airport and… it is fantastic to see Link Airways choose the Bundaberg region as a new destination."
"This is certainly welcome news for locals and visitors alike and will help to address the growing demand we are seeing post-COVID. We have previously had two airlines operating on this route to Bundaberg Regional Airport and that was very successful, so it is great to see another airline recognising the region's potential," he adds.
Link Airways told Smart Aviation Asia Pacific in April that its fleet consists of: three Fairchild Metro 23 and 11 Saab 340B+ aircraft.
Feature picture, from Link Airways, shows on of its Saab 340s.
Related article:
Australia's Link Airways Set To Launch New Route (4 April 2022)
Related posts
SUBSCRIBE TO OUR NEWSLETTER