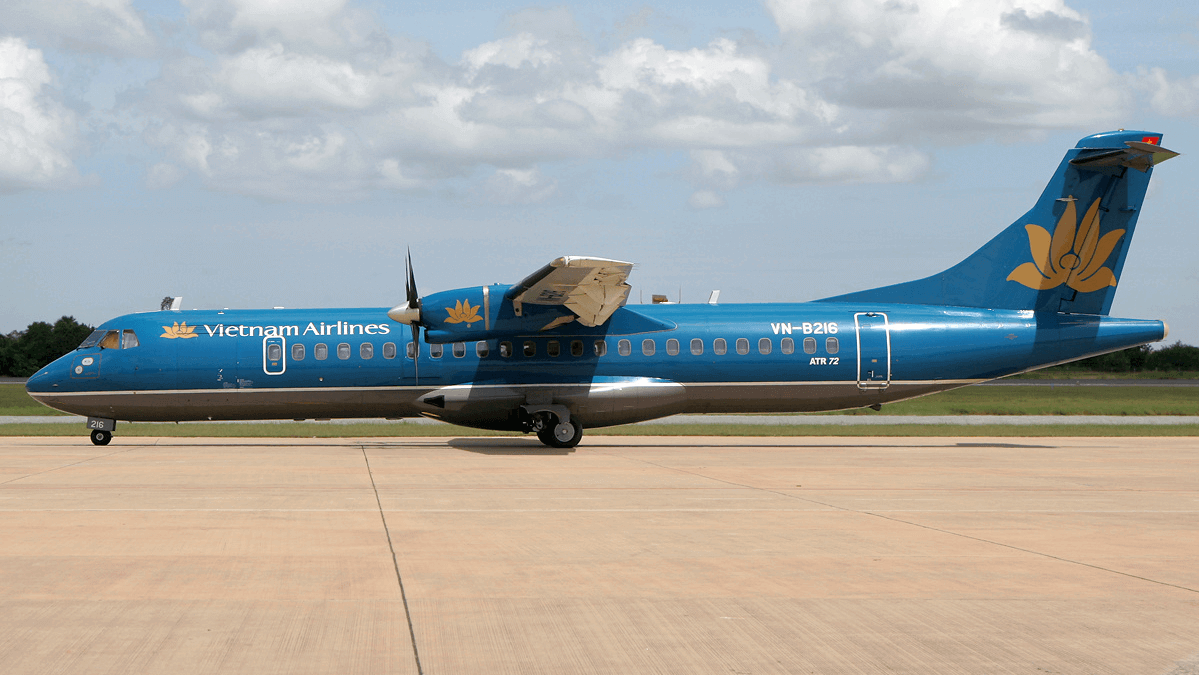 Vietnam Airlines, which is trying to sell some assets to raise cash and improve its balance sheet, has been facing difficulty selling several of its aircraft.
The national carrier says in a shareholder meeting it has yet to sell the six ATR 72-500s it has been trying to sell since last year, due to an unfavourable market for used aircraft. To help sell the aircraft, it is now open to a sale leaseback arrangement, it adds.
Vietnam Airlines, meanwhile, says it planned to sell five A321ceo aircraft in 2019, that were manufactured in 2004-2005, and then sell nine A321ceo aircraft in 2020 that were manufactured in 2007-2008. But it says it still has 12 of these aircraft available for sale having only sold two in 2021.
Aircraft still available for sale
| | |
| --- | --- |
| Aircraft | Manufacture Serial Number |
| Six ATR 72-500 | 877, 886, 890, 892, 896 and 897 |
| Five A321ceo | 2255, 2261, 2267, 2303 and 2480 |
| Nine A321ceo | 2974, 3005, 3013, 3022, 3198, 3315, 3355, 3600 and 3737 |
Source: Vietnam Airlines
Vietnam Airlines says it plans to convert two of the A321ceo aircraft this year into freighters and then do a sale leaseback on these aircraft. The aircraft will be assigned to dedicated freighter operations Vietnam Airlines is establishing, it adds. The two A321ceo aircraft have manufacturer serial numbers 3022 and 3198, it says.
Vietnam Airlines has been posting consecutive quarterly losses, but is now working to sell some assets to cut its losses and improve its balance sheet.
The airline has also said publicly it plans to add either Airbus A220 or Embraer E-Jets to replace the ATR aircraft.
Photo Source: M Radzi Desa
Related Stories:
Vietnam Airlines To Sell Down Pacific Airlines Stake To Raise Cash (23 June 2022)
Vietnam Airlines To Add RJs Next Year: CEO (8 June 2022)
Vietnam Airlines To Completely Exit Cambodia Angkor Air (2 June 2022)
China's Xing Gang Investment Buys Large Minority Stake In Cambodia Angkor Air (22 March 2022)
Vietnam Airlines To Wet-Lease Two ATR 72s (4 March 2022)
Vietnam Airlines Puts Aircraft Up For Sale (14 December 2021)
Davy Lim
Davy is based in Singapore. He is passionate about aviation and has flight experience in various single engine piston aircraft, gliders and seaplanes from his time in the United States. Davy holds a BA in Economics from the State University of New York in Buffalo.
Related posts
SUBSCRIBE TO OUR NEWSLETTER