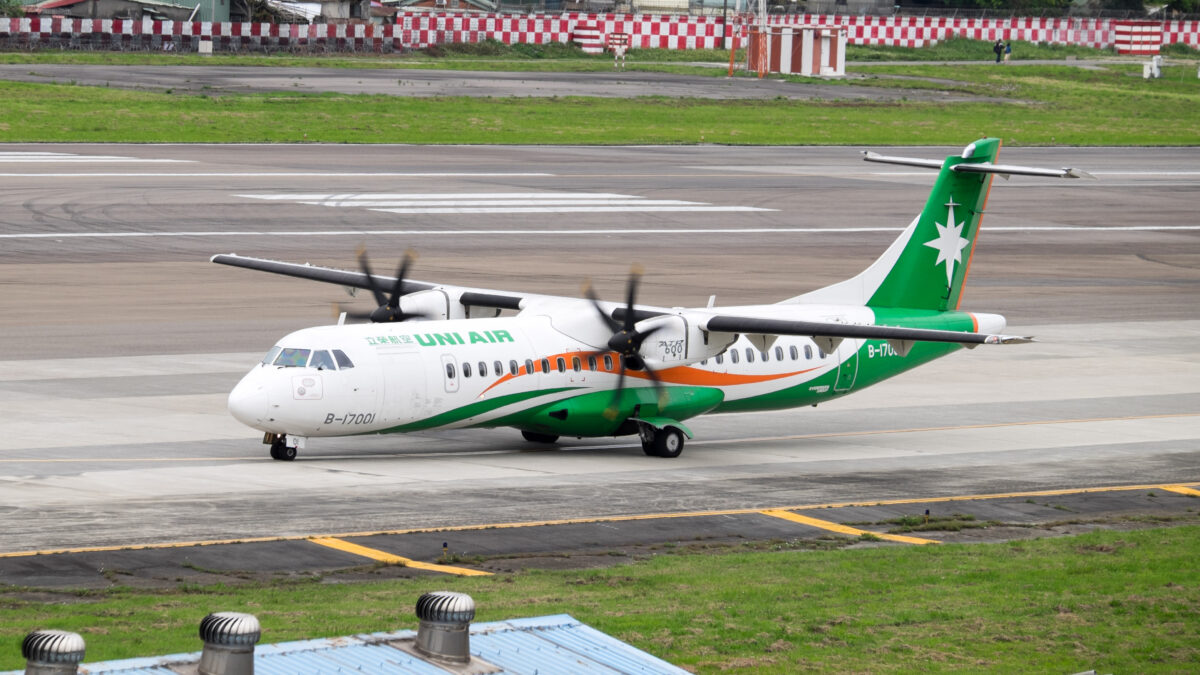 EVA Air's regional airline Uni Air sees potential for the domestic travel market to recover faster than the international market and is looking to work with stakeholders in this segment.
Uni Air tells Smart Aviation Asia Pacific in an exclusive interview that the impact of COVID-19 has led many countries to implement border controls impacting, for example, its Taiwan-China flights.
The airline says because of this, the domestic travel market could potentially recover quicker, if the pandemic in Taiwan is under control.
"On top of this, a majority of tourism agencies that sell international travel products have also transitioned their business model to selling domestic travel products over the past two years. As such, the domestic travel products are now more prominent and dynamic, which in turn livens up the domestic travel market," Uni Air says.
The airline says it will be working with tourism agencies and local governments to increase the number of domestic travel products so as to expand the number of tourists.
Uni Air says the community vaccination rate is high and pandemic policies have been adjusted, allowing for domestic tourism to continue. 
It says it sees domestic air passenger traffic increasing 10-20% in the near term and the airline will adjust its flight schedules accordingly.
In terms of international passenger traffic, "IATA predicts the passenger volume in 2022 will be 75% of 2019, with potential to return to the same level in 2023. We will see the market demand and strengthen our cooperation with Taiwan-based international carrier Starlux Airlines to divide the work as well as consolidate the resources," the airline adds.
Smart Aviation Asia Pacific reported last month that Chang Kuo-Wei, founder of Starlux Airlines, has been appointed chairman of Uni Air. Chang's extended family owns Uni Air's parent EVA Air.  
Uni Air says Chang is one of the main shareholders of Uni Air and has three decades of experience in the aviation industry. He is the former chairman of EVA Air. 
The airline says when Chang worked for EVA Air, also overseeing Uni Air, he brought in the ATR 72-600 fleet which was deemed to be more suitable for Uni Air's operations. It says the greater fuel efficiency of the ATR helped Uni Air to become profitable. 
Uni Air confirms that it has two Airbus A321s and 14 ATR 72-600s in its fleet. The airline operates 50 to 80 daily flights across 16 domestic routes, chalking up a market share of 65%, it adds.
Routes
Songshan-Kinmen
Taichung-Kinmen
Jiayi-Kinmen
Tainan-Kinmen
Kaohsiung-Kinmen
Taipei-Penghu
Taichung-Penghu
Jiayi-Penghu
Tainan-Penghu
Kaohsiung-Penghu
Kinmen-Penghu
Taipei-Nangan
Taichung-Nangan
Taipei-Beigan
Taipei-Taitung
Taipei-Hualien
Prior to the pandemic, the airline also flew to international destinations such as Seoul, Ho Chi Minh City and various cities in China.
Picture Source: commons.wikimedia.org (玄史生)
Related Stories:
Taiwan's Starlux Airlines Founder To Head Uni Air (19 April 2022)
Ong Jeng Yang
Based in Singapore, Ong Jeng Yang has more than four years of experience working in the media industry.
Related posts
SUBSCRIBE TO OUR NEWSLETTER