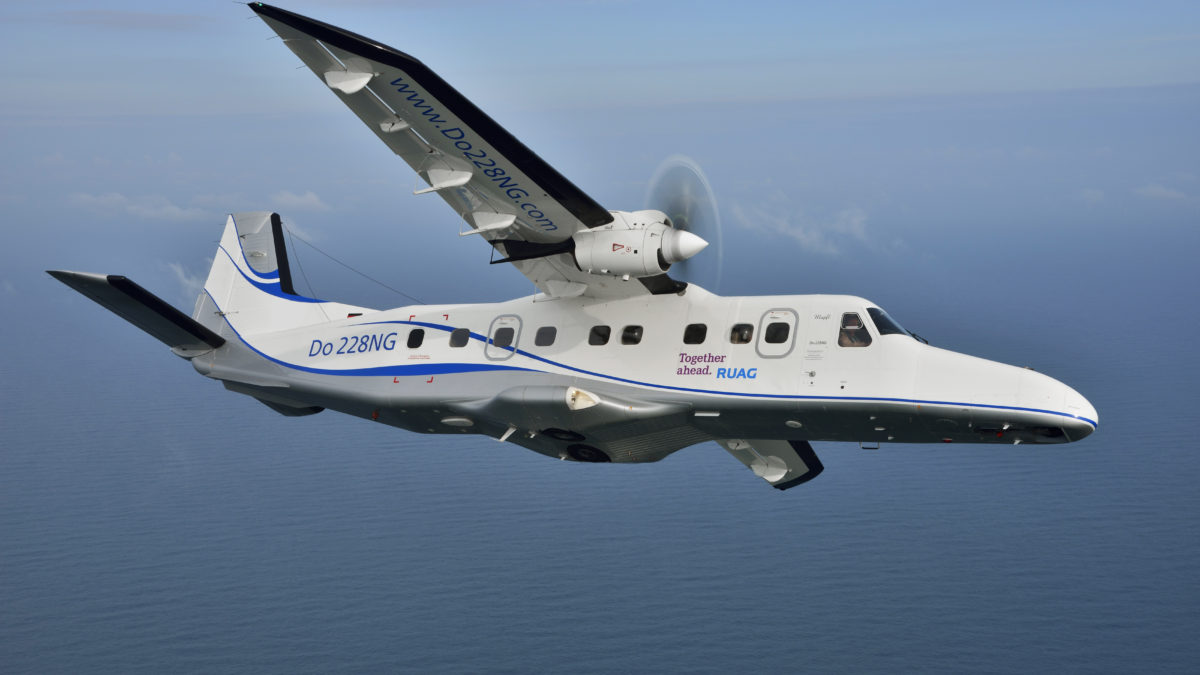 From speaking to operators in Asia Pacific, the top two choices for new short take-off and landing (STOL) aircraft, seating up to 19 passengers, is the Viking Air DHC-6 Twin Otter Series 400 and the Dornier 228.
These two types of turboprop aircraft are mainly used in Asia Pacific for commuter, cargo and military purposes. Operators say the size of these aircraft and STOL capabilities make them ideal.
The general consensus is that the Dornier 228 has a clear advantage over the Twin Otter because of its payload and higher speed. This can be partly attributed to the Dornier 228's Honeywell TPE331 turboprop engines which are more powerful, more fuel-efficient and cheaper to maintain than the Twin Otter's Pratt & Whitney Canada PT6 engines.
The Dornier 228 is also known for the TNT (Tragflügel neuer Technologie), which was a new type of highly advanced wing that Dornier developed partly with funding from the German government.
The wing on the Dornier 228 is known to be very aerodynamic and light weight, helping to improve the aircraft's performance in terms of speed and handling.
Retractable landing gear on the Dornier 228 lessens drag, contributing to the overall aerodynamics. The Twin Otter has a fixed-landing gear.
The Dornier 228's maximum cruising speed of 230+KTAS is 22 percent faster than the Twin Otter, while its climbing rate of 9.8m/s is 21 percent faster. The Dornier 228 has more range- 1,300nm- which is 25 percent further than what the Twin Otter can fly.
A Dornier 228 and Twin Otter can both be fitted with skis for landing on ice and can be fitted with gravel kits for landing on unpaved runways. But the Twin Otter has the added benefit of being a seaplane. The Dornier 228 has yet to be approved for floats, and is unlikely to be in the near future, which may explain why the world's largest operator of Twin Otters is Maldivian seaplane operator Trans Maldivian Airways.
The Twin Otter and Dornier 228 both have tremendous STOL capability. Both aircraft have proven to be very popular with operators in Asia Pacific, particularly those operating in markets with short unpaved runways and airstrips.

Leithen Francis
Leithen is based in Singapore and has over 17 years' experience working for news organisations. He is the former deputy Asia editor of Flightglobal and the former Asia editor of Aviation Week. Leithen has a BA in journalism from RMIT University in Melbourne, Australia.
Related posts
SUBSCRIBE TO OUR NEWSLETTER