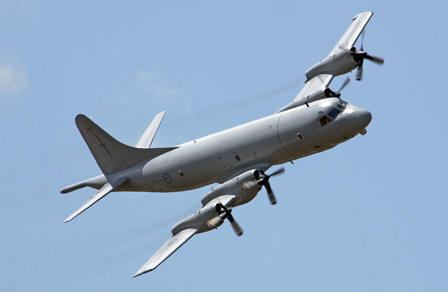 The New Zealand government has unveiled its 2019 Defence Capability Plan, laying out intentions to spend NZ$20 billion ($13.2 billion) over the next 11 years.
The plan includes a NZ$1 billion purchase of five new Lockheed Martin C-130J military transports. The government has decided to bypass the tender process and use the C-130Js to replace the country's aging C-130H aircraft. The C-130J is the second aircraft fleet update that has been confirmed, after the air force's order of four Boeing P-8A maritime patrol aircraft which will replace the air force's Lockheed P-3 Orion from 2023 onwards.
But the plan also allocates NZ$300-600 million for strategic air transport aircraft, which the government has not decided on yet. These will eventually replace the air force's two Boeing 757-200s – currently performing VIP and cargo operations as far away as to Antarctica – by 2028.
An additional NZ$1 billion has also been set aside for the replacement of New Zealand's maritime helicopters by 2028 according to the plan.
Ron Mark, New Zealand's defence minister, says the plan is tailored to target the impact of the climate crisis, as well improve New Zealand's maritime domain awareness and support the "Pacific Reset". The "Pacific Reset" is the New Zealand government's strategy to tackle security and socio-environmental issues in the Pacific.

Edward Eng
Edward is based in Singapore. He writes stories on regional aviation across the Asia-Pacific region and has a background on covering socio-political issues. Edward holds a BA (Hons) in Philosophy, Politics and Economics from the University of Warwick in the UK.
Related posts
SUBSCRIBE TO OUR NEWSLETTER