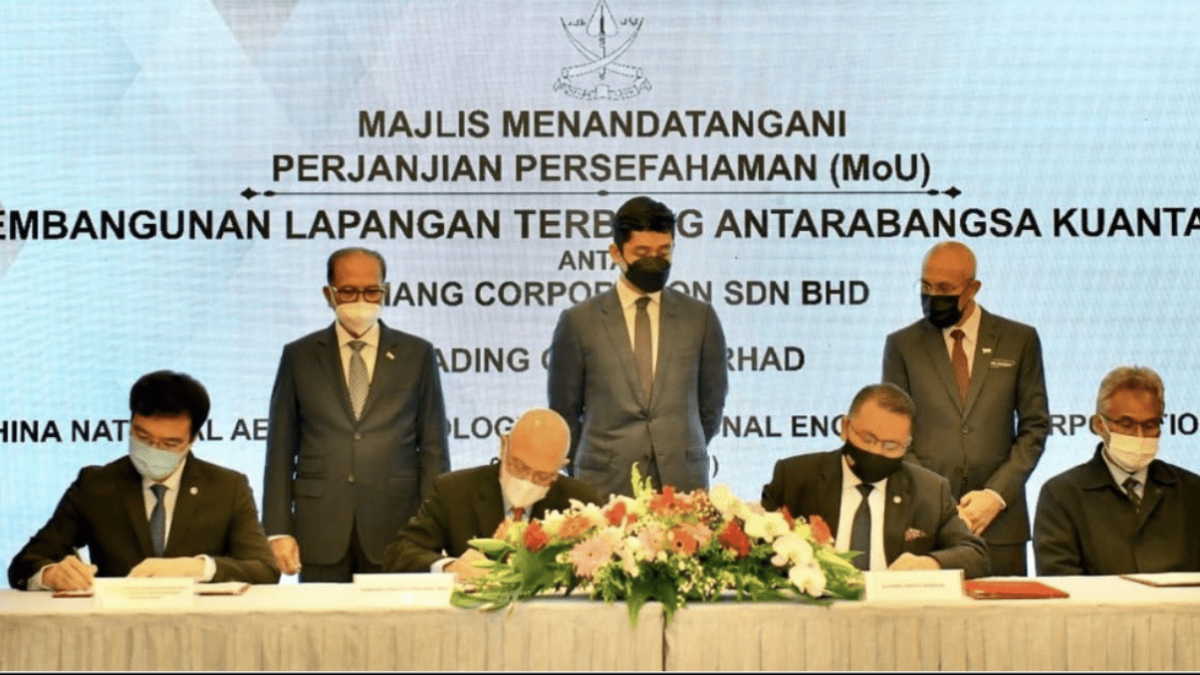 A new airport is to be built for the Malaysian coastal city of Kuantan with construction to start next year and be completed in time for operations to start in 2026.
The chief minister of Pahang state, Seri Wan Rosdy Wan Ismail, says the new airport development will also include an aerospace business park. Kuching is a coastal city on the east coast of peninsula Malaysia.
He says construction of the airport will start in 2023 at a site near Kuantan Port and the East Coast Rail Link Project (ECRL) and that the new airport will open in 2026.
Ismail says the airport will be developed under a private-public arrangement in which the private sector will 'build-operate-own' the airport. Such schemes typically mean a private consortium pays for the construction of the airport and then recoups that money and makes a profit by having the opportunity to operate the airport for a set number of years.
Feature picture, from Wan Rosdy bin Wan Ismail on Facebook, shows the signing ceremony on 6 July 2022 of the Kuantan International Airport project implementation.
Prudence Lim
Prudence is based in Singapore and is a budding reporter who is passionate about journalism. She also has various experience in the media industry, ranging from film to news. She is pursuing a BA in Communication Studies from Wee Kim Wee School of Communication and Information, Nanyang Technological University, Singapore.
Related posts
SUBSCRIBE TO OUR NEWSLETTER