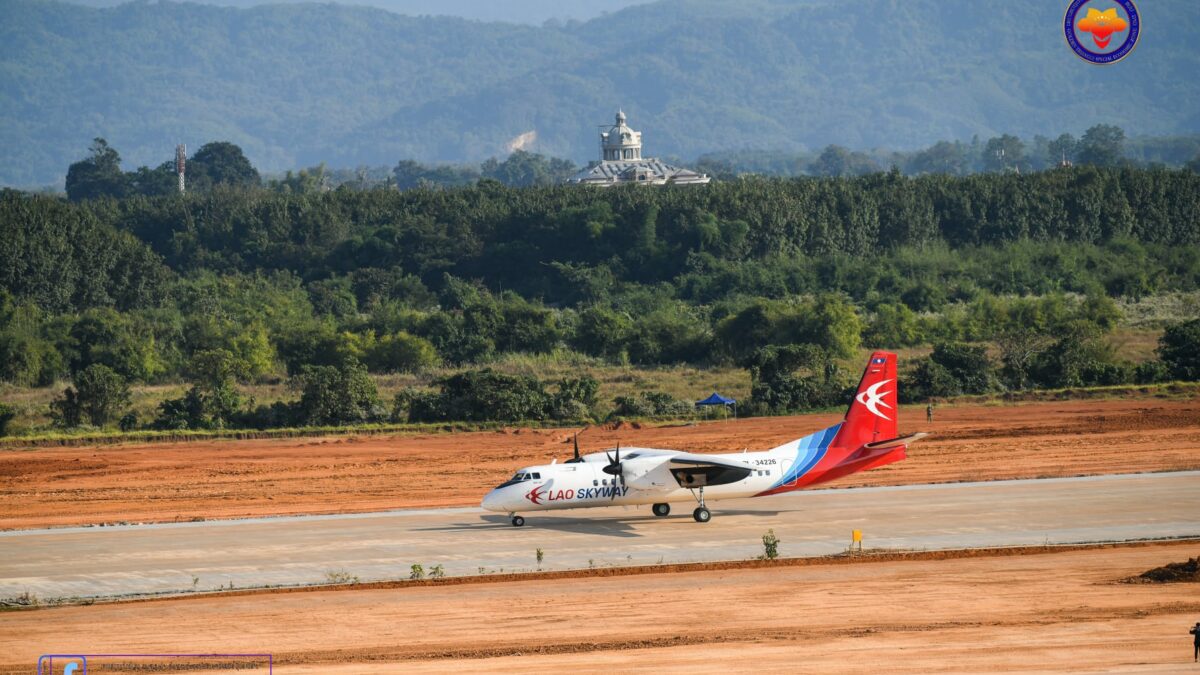 An airport, that is located in and derives its name from Laos' northern province of Bokeo, is set to open next year and can accommodate aircraft as large as Boeing 737s.
The first test flight at Bokeo International Airport has been completed, the Golden Triangle Special Economic Zone (GTSEZ) says on its social media which shows a Lao Skyway Xian Aircraft MA60 landing at the airport.
The GTSEZ says the airport took two years to construct and that facilities there – such as communication systems, boarding systems, etc – have been installed and tested.
But it says the passenger terminal is still under construction and is due to open in time for airline passenger services next year.
The GTSEZ says the runway is 2,500m long (8,202 ft) and 60m wide, enough to accommodate Boeing 737-900ERs and is suitable for both domestic and international flight operations.
It says the new airport will be the main economic force in Laos' north western region.
The airport's owner is reportedly Zhao Wei, chairman of the Dok Ngiew Kham Group, which owns the Kings Romans Casino in the GTSEZ.
Picture from GTSEZ facebook shows Lao Skyways' MA60 arrival at Bokeo International Airport.
Ong Jeng Yang
Based in Singapore, Ong Jeng Yang has more than four years of experience working in the media industry.
Related posts
SUBSCRIBE TO OUR NEWSLETTER