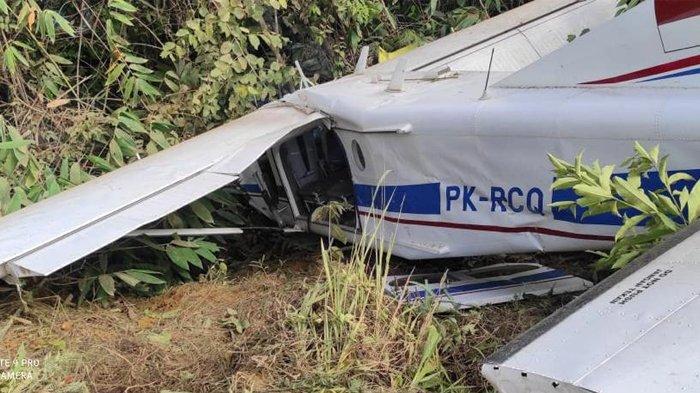 Indonesian AMA Pilatus PC-6 Flight Flight Data Recorder Recovered
Davy Lim, 1 Jul 2022
2 min

read
Local authorities recovered the flight data recorder yesterday from the crashed Associated Mission Aviation (AMA) Pilatus PC-6 aircraft in West Papua.
Keerom Police chief, Christian Aer, says in a statement the joint team have recovered the flight data recorder from the aircraft and have begun assessing the aircraft's condition.
The joint team includes the Keerom Police, AMA maintenance technicians and the National Transportation Safety Committee (KNKT) team, he says.
West Papua police head of public relations, Kombes Kamal, says in a statement the aircraft made an emergency landing because there was bad weather and it ran out of fuel.
The aircraft, local registration PK-RCQ, was flying on 28 June from Dortheys Hiyo Eluay International Airport to Oksibil Airport, he says.
The aircraft experienced bad weather conditions halfway through the flight over the Senggi district, he says.
The pilot decided to divert to Senggi Airport, but due to a lack of fuel, the aircraft made an emergency landing at Molof Village in the Senggi District, he says.
All six passengers and one pilot survived but had minor injuries, he says.
During the emergency landing, the aircraft hit wooden stumps in the hills and fell into a two meter (6.5 ft) deep ravine, Aer says. There is heavy damage to the aircraft, including a broken left wing and propellor, and the engine and left tire detached from the aircraft, he says.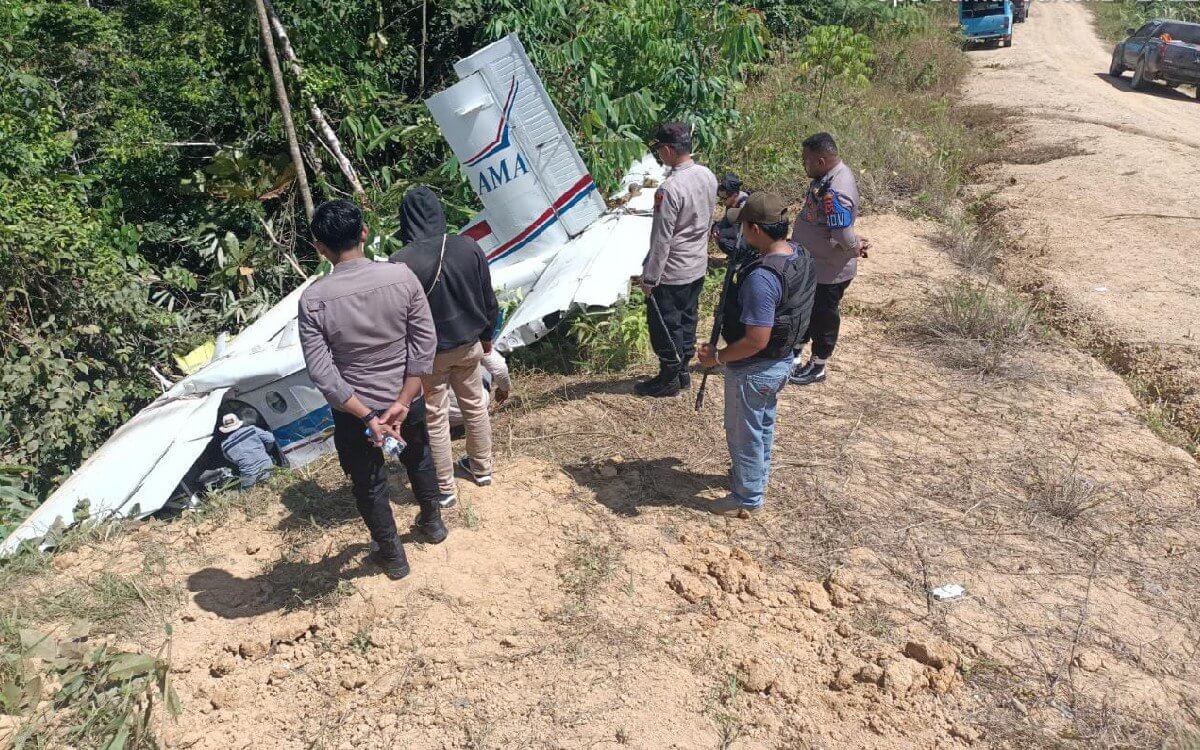 PK-RCQ in the ravine (Source: Keerom Police)
AMA maintenance personnel have begun removing components of the aircraft for investigation and salvaging, with an estimated loss of US$1.3 million, he says.
AMA's website shows it has a fleet of Cessna Caravans, Pilatus PC-6, and Pacific Aerospace PAC 750 aircraft in West Papua.
Featured picture shows heavy damage to the airframe of PK-RCQ (Source: Keerom Police)
Related Stories:
Indonesian Susi Air Pilatus PC-6 Flight Data Recorder Recovered (27 June 2022)
Separatists In West Papua Shoot Civil Aircraft (10 June 2022)
One Dead In Indonesia's Smart Cakrawala Aviation Freighter Crash (25 October 2021)
Three Dead In Indonesian Twin Otter Crash (16 September 2021)
Indonesia's Wings Air Serving Newly Upgraded Ewer Airport In West Papua (10 August 2021)
Servicing Rural Papua New Guinea with Mission Aviation Fellowship (14 May 2019)
Davy Lim
Davy is based in Singapore. He is passionate about aviation and has flight experience in various single engine piston aircraft, gliders and seaplanes from his time in the United States. Davy holds a BA in Economics from the State University of New York in Buffalo.
Related posts
SUBSCRIBE TO OUR NEWSLETTER