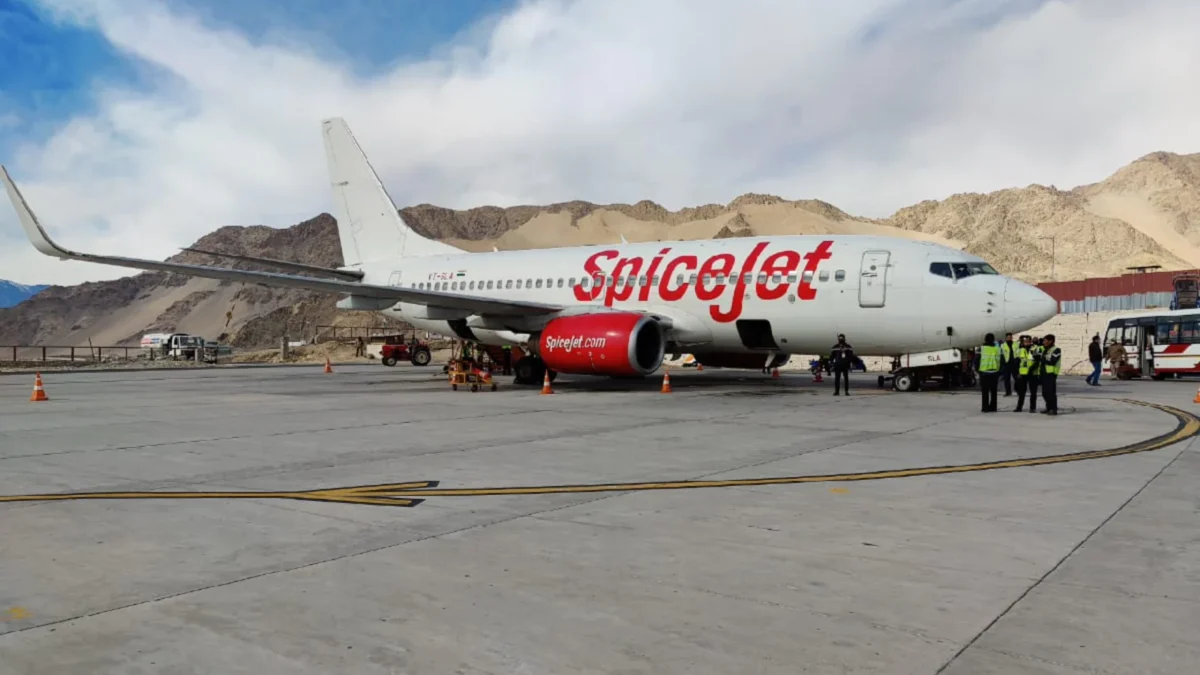 Indian low-cost carrier SpiceJet's aircraft were stopped at New Delhi's airport for failing to pay Airport Authority of India (AAI), causing flight delays.
Local media, citing unnamed sources, reports that air traffic control (ATC), which is an arm of the AAI, was instructed to not give clearance to SpiceJet's aircraft taking off from New Delhi's Indira Gandhi International Airport last Friday (20 May), as the airline had failed to make the requisite daily payments to the AAI.
SpiceJet's flights were only allowed to depart after a daily payment was made, say the reports. 
The AAI in 2020 stopped giving SpiceJet credit, because of monies the airline owed it, so the carrier now has to pay upfront, otherwise known as 'cash and carry' mode, add the reports. 
SpiceJet says in a statement the daily payment to AAI failed due to a technical glitch in SAP- the software through which the airline makes payment.
"The same is being made manually to AAI which has been apprised of the issue. SpiceJet's flight operations are now continuing normally," the airline adds.
Flight tracking website shows that around 12 SpiceJet take-offs were delayed, in the early hours last Friday, by as much as 90 minutes, the local media reports.
Affected passengers also took to social media questioning the delays.
Smart Aviation Asia Pacific reported last year – citing minister of state for civil aviation Vijay Kumar Singh – that SpiceJet had outstanding dues of US$25 million owing to AAI. 
SpiceJet was also embroiled in a case with Swiss engine maintenance company SR Technics, because the airline purportedly failed to make payments of up to US$24 million, though parties have now reached a settlement.
SpiceJet is also facing a full safety audit by India's Directorate General of Civil Aviation (DGCA) after several safety incidents. 
Picture Source: SpiceJet Twitter
Related Stories:
India's SpiceJet Faces Full Safety Audit Following Incidents (6 May 2022)
India's SpiceJet Loses Appeal In Court (12 January 2022)
India's SpiceJet Reaches Settlement With De Havilland Canada  (16 December 2021)
India's SpiceJet Could Cease Operations Over Unpaid Debts (8 December 2021)
UK High Court Issues Summary Judgement Against SpiceJet And In Favour Of De Havilland Aircraft of Canada (7 March 2021)
De Havilland Closing Its Assembly Line and What It Means For Operators and the Programme (19 February 2021)
SpiceJet Makes Counter-Claim Against De Havilland Canada (17 June 2020)
De Havilland Canada Sues India's SpiceJet (18 March 2020)
Ong Jeng Yang
Based in Singapore, Ong Jeng Yang has more than four years of experience working in the media industry.
Related posts
SUBSCRIBE TO OUR NEWSLETTER