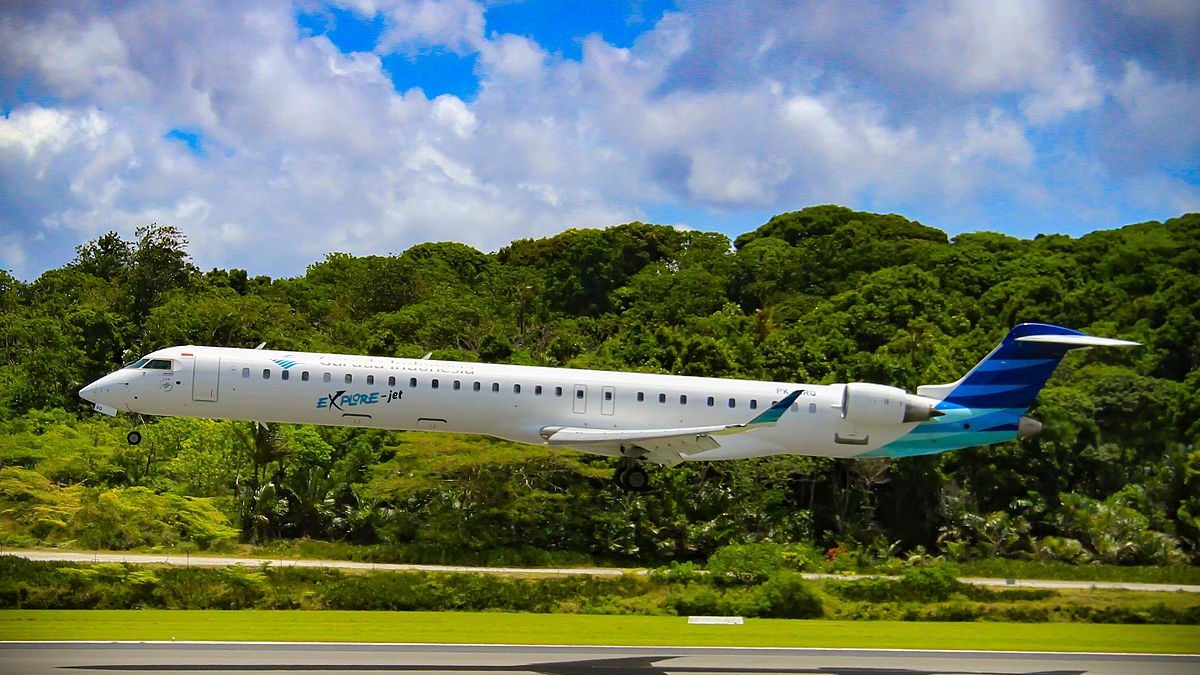 Garuda Phasing Out CRJ1000s
Leithen Francis, 25 Nov 2019
2 min

read
Garuda Indonesia is actively seeking buyers for its fleet of Bombardier CRJ1000 aircraft.
A senior executive at the airline, who wishes to remain anonymous, says the airline is speaking to airlines in the US to see if they would be interested to buy Garuda's fleet of CRJ1000s.
The executive says the airline has decided the CRJ1000 is ill-suited to its Southeast Asia operation and that the aircraft is more suited to North America.
Garuda acquired the CRJ1000 aircraft in 2012 to launch new air services linking tier-two and tier-three cities in Indonesia direct so as to bypass the country's congested hub in Jakarta. Prior to the acquisition of the CRJ1000s, the airline's domestic network was largely routed through Jakarta.
Garuda has 18 CRJ1000s in its fleet. It announced in February 2012 an order for six and then June of that year announced it was leasing a further 12 from Nordic Aviation Capital. The airline also said it would be using the aircraft to develop hubs in Makassar, Medan and Balikpapan.
The CRJ1000 is a super stretched version of the Canadian-built regional jet that seats 97-104 passengers. It was the last model developed in the CRJ family of aircraft. Only 63 aircraft were produced, according to Bombardier figures, and the largest operators of the model are in Spain.
When Garuda introduced the CRJ1000 into its fleet it had to source pilots from Spain, as there were no pilots in Asia type-rated for the aircraft. Industry sources say Garuda became dissatisfied with the type due to a lack of product support in the region. The aircraft also needed to take off from 2000m-long runways, even though the airline wanted an aircraft that could access short runways.
Photo credit: Paul McFarlane
Leithen Francis
Leithen is based in Singapore and has over 17 years' experience working for news organisations. He is the former deputy Asia editor of Flightglobal and the former Asia editor of Aviation Week. Leithen has a BA in journalism from RMIT University in Melbourne, Australia.
Related posts
SUBSCRIBE TO OUR NEWSLETTER