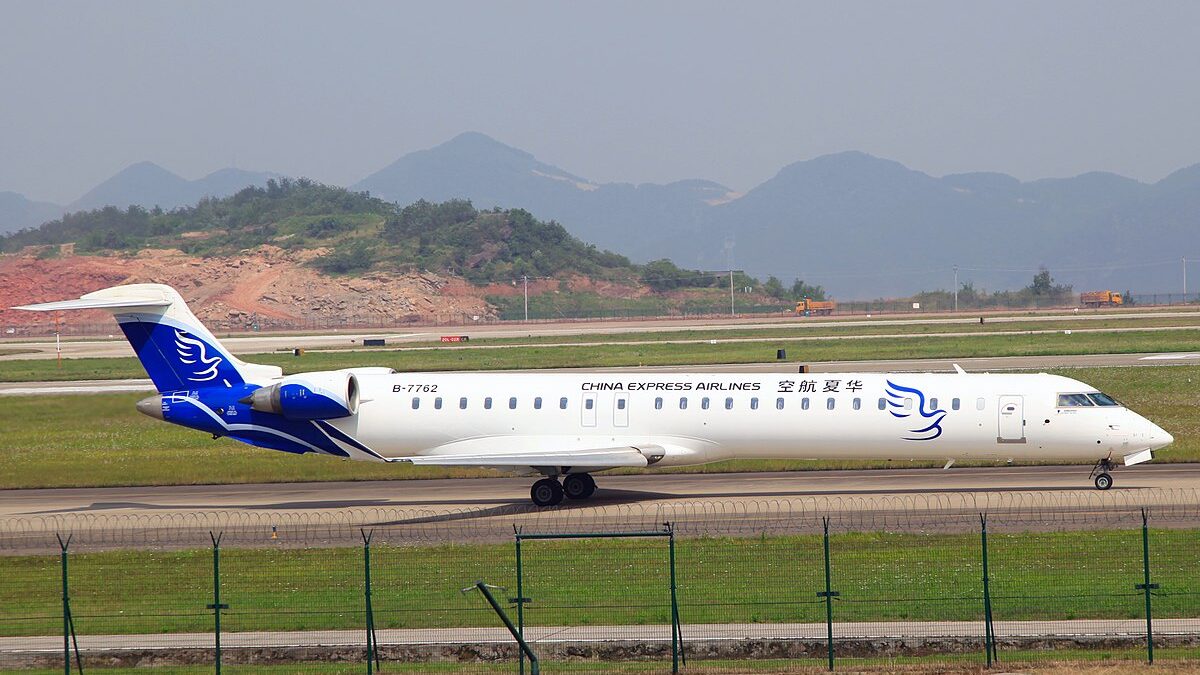 Chinese cargo startup Quzhou Airlines, a joint venture between China Express Airlines and the city of Quzhou, has received its first aircraft, an ex-China Express Bombardier CRJ900.
It is unclear when the airline will start operations, but the city government of Quzhou, in eastern China's Zhejiang province, says in a statement that the new airline will operate ex-China Express CRJ900s from Quzhou Airport, about 360kms from Shanghai. The first of three CRJ900s have been delivered to the cargo airline already, it says.
In a separate development, China Express is establishing a hub at Quzhou Airport and plans to have two aircraft based there by year-end, increasing to five in 2022 and eight in 2023, the release says.
Quzhou Airlines is one of several joint projects between China Express and Quzhou Xin'an Industrial Investment, a city government-owned enterprise, the release says. Quzhou Xin'an Industrial Investment has bought three aircraft from China Express under a purchase-and-leaseback agreement, it adds. But it is unclear whether all three aircraft will be used by Quzhou Airlines.
Other joint projects include an aviation training school, it says.
Photo: China Express Airlines
Edward Eng
Edward is based in Singapore. He writes stories on regional aviation across the Asia-Pacific region and has a background on covering socio-political issues. Edward holds a BA (Hons) in Philosophy, Politics and Economics from the University of Warwick in the UK.
Related posts
SUBSCRIBE TO OUR NEWSLETTER