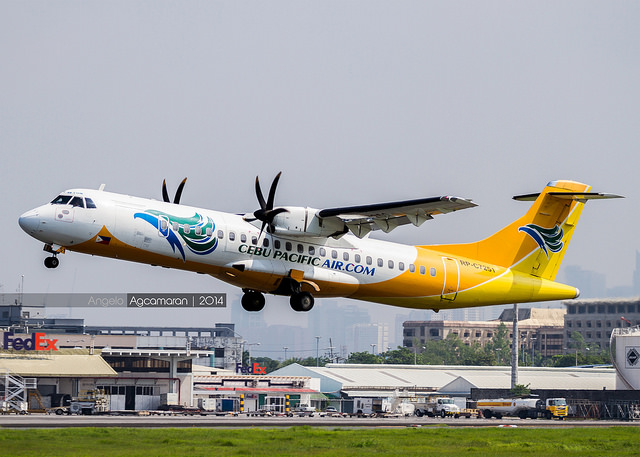 Philippines largest airline Cebu Pacific Air has seen a 27% increase in cargo revenue for the first half of this year as compared to the same period last year, due to stronger demand for air cargo amidst the pandemic.
The airline says in a statement that revenues from cargo flown reached 2.8 billion Philippine pesos (US$55.8 million) in the first six months of 2021, 27% higher compared to 2.2 billion Philippine pesos in the same period last year. 
A total of 53.8 million kg of shipment was delivered in this half year period across its domestic network and international destinations, and the cargo sales accounted for 48% of the total revenue, it adds.
Cebu Pacific says international cargo is a key component, with the shipment of top commodities such as electronics, automotive parts, aquaculture products, medical goods, fruits and flowers.
By exploring alternative revenue streams to boost its cargo operations, the airline has remained agile throughout the pandemic, implementing initiatives such as hybrid flights carrying both cargo and passengers, the press release notes.
The airline's chief commercial officer Xander Lao says the airline continues to make sure the transport of essential goods remains unhampered as they ramp up the cargo operations and capabilities.
"This past year has enabled us to pivot our business and focus on maximizing the use of our fleet, including our freighters, to ensure logistics support is fully covered," he adds.
The airline continues to transport life-saving vaccines from abroad to the Philippines and its domestic network. To date, it has already carried over 16.5 million vaccine doses from China, the airline says.
Cebu Pacific covers 31 domestic destinations and eight international destinations. The airline has a fleet size of 74, which includes the ATR and Airbus A330 aircraft models.
Picture Source: philippineflightnetwork.com
Related Stories:
Philippines' Cebu Pacific Receives Second ATR 72-500 Freighter Amidst Cargo Resilience (17 December 2020)
Ong Jeng Yang
Based in Singapore, Ong Jeng Yang has more than four years of experience working in the media industry.
Related posts
SUBSCRIBE TO OUR NEWSLETTER