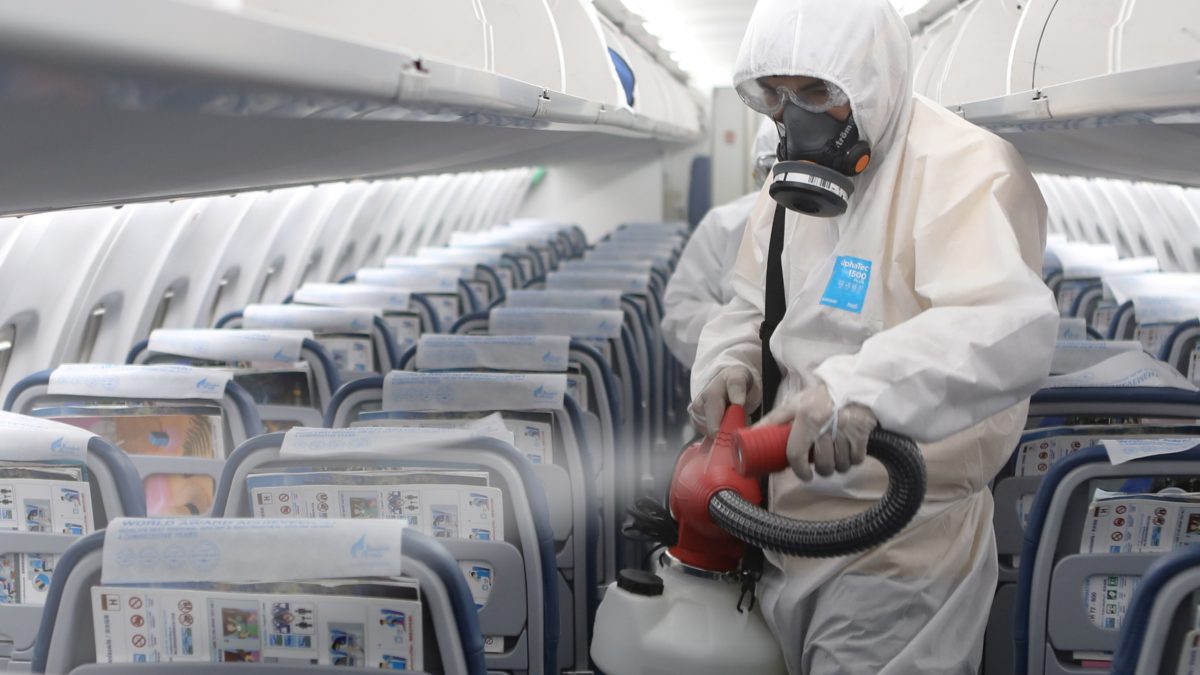 Bangkok Airways Introduces New Safety Measures For COVID-19
Leithen Francis, 8 May 2020
3 min

read
Bangkok Airways – which plans to resume its first domestic air service on 15 May – has notified passengers about new safety measures to combat the spread of COVID-19.
The airline says in a statement it "will pre-allocate seats onboard to ensure safe distances between passengers." Bangkok Airways operates Airbus A320-family aircraft and ATR 72s.
The ATRs are in a two-two seating configuration. The new safety measure means there will be seats kept empty to ensure safe distancing. The airline also says passengers' temperatures will be checked and anyone with a body
temperature higher than 37.3 degrees celsius or exhibiting respiratory symptoms – such as cough, sneeze or suspected of any risk factors – will be stopped from travelling.
Further safety measures announced include: suspension of in-flight food and beverage service and consumption of personal food and drink will be forbidden onboard. Also, all cabin crew will be wearing protective masks and gloves, and passengers must bring and wear masks at all times during flight, it says.
The airline says its new safety "measures are in compliance with the regulations laid out by Thailand's ministry of public health and the civil aviation authority of Thailand for domestic travel during COVID-19 pandemic."
Airline association IATA has said publicly it opposes regulations requiring airlines to have empty seats between passengers, saying it would severely affect airlines' ability to operate flights profitably. It also argues that such social distancing on aircraft delivers no significant improvement to safety.
Bangkok Airways operates domestic and short-haul international flights throughout Asia, catering mostly to leisure travellers. It also operates some small airports in Thailand including the airport for the resort island of Koh Samui.
The airline says it will be resuming domestic operations on 15 May with a twice daily service from Bangkok to Koh Samui. "The reopening of airports in Sukhothai and Trat and Bangkok Airways' other routes will be announced later," it says.
Bangkok Airways has also introduced measures for the three airports that it operates – Koh Samui, Trat and Sukhothai. This includes temperature screening for all passengers, employees and other customers. In addition, everyone at the airport will be required to wear face masks, hand sanitizer will be made available throughout the airport, airport cleaning and disinfecting will be increased and there will be floor and seat markers throughout the airport to ensure safe distancing at check-in counters, baggage claim, waiting areas and on the transfer buses.
Editors' comments:

Bangkok Airways' announcement is significant because it is a sign of what other regional airlines may do and what passengers can expect in future. What IATA says – with regards to the economics of having empty seats – is true. But it is also true that airlines need to introduce measures to get people confident to fly again. Also having empty seats on jet aircraft is a bigger issue – in terms of airline economics – than having empty seats on
turboprop aircraft. Turboprop aircraft, because of its lower fuel burn, can be profitable with a lower passenger load factor than jet aircraft.
Photos: Bangkok Airways
Leithen Francis
Leithen is based in Singapore and has over 17 years' experience working for news organisations. He is the former deputy Asia editor of Flightglobal and the former Asia editor of Aviation Week. Leithen has a BA in journalism from RMIT University in Melbourne, Australia.
Related posts
SUBSCRIBE TO OUR NEWSLETTER