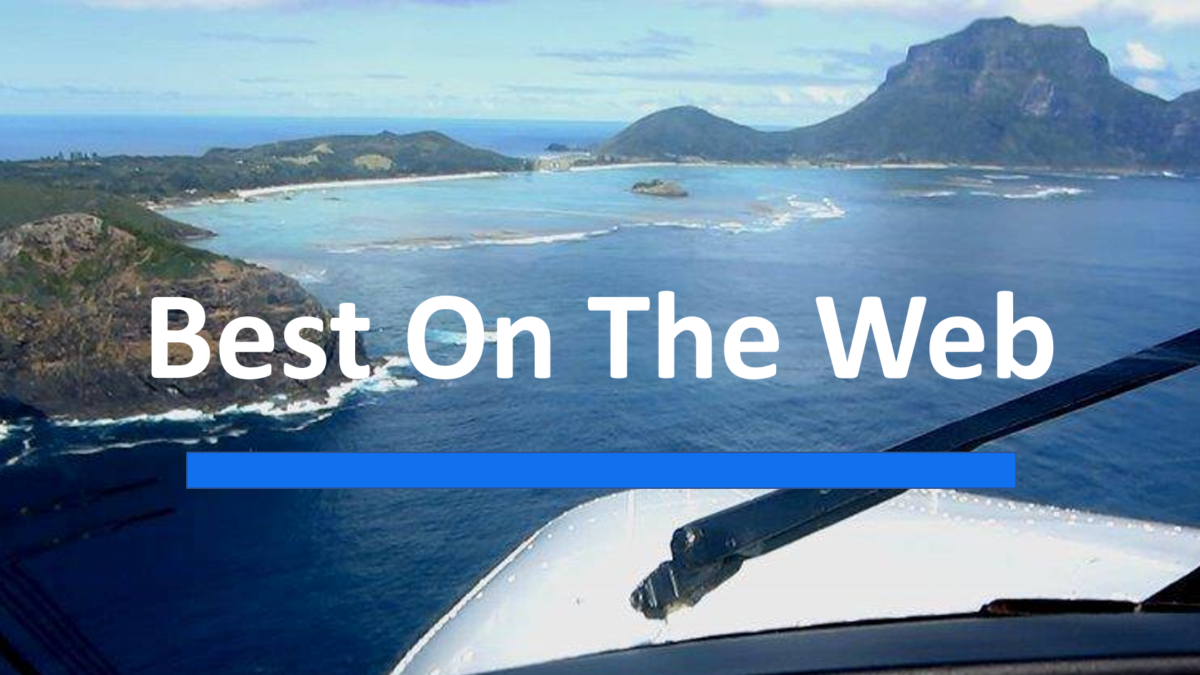 Best on the Web | April 2019
Edward Eng, 30 Apr 2019
2 min

read
Our round-up of Asia-Pacific regional aviation news this month includes interesting stories on South Korea's National Institute of Environmental Research, Malaysia's Firefly, Indonesian Aerospace, and India's Spicejet
South Korea Flying Beechcraft 1900D to Observe Fine Dust Pollution
https://pulsenews.co.kr/view.php?year=2019&no=177746
South Korea's National Institute of Environmental Research has launched an aerial observation programme using a Beechcraft 1900D to monitor fine dust pollution in the country. The research institute says it will trace atmospheric particle matter and other pollutants across the Korean Peninsula and the Yellow Sea.
The institute adds that the Beechcraft 1900D has been retrofitted with inlet ports and research equipment,and will perform missions of up to five hours at altitudes of 300m (980ft) to 8,000m (26,250ft).
Malaysia's Firefly Resumes Profitable Singapore Service
https://www.theedgemarkets.com/article/firefly-upbeat-about-breaking-even-resuming-singapore-flights
Malaysia's Firefly says it expects its Kuala Lumpur Subang-Singapore service to break even quickly. The service, which was stopped for nearly five months due to an airspace dispute between Singapore and Malaysia, was very profitable, as Firefly had a monopoly on the route. Subang Airport is significantly closer to downtown Kuala Lumpur than Kuala Lumpur International Airport, where other airlines fly to.
Firefly's service flies twice-daily to Singapore's Seletar Airport.
Indonesia's 19-Seat Turboprop On Track For Certification This Year
https://www.ainonline.com/aviation-news/air-transport/2019-03-29/indonesias-n219-track-2019-certification
Indonesian manufacturer Indonesian Aerospace (IAe) says it expects to receive Indonesian certification for its new 19-seat N219 turboprop by year-end. IAe says the aircraft, which has two launch customers, will compete against the Viking Air DHC-6 Twin Otter Series 400, because it also has short take-off and landing (STOL) capabilities. The manufacturer says the N219 will cost US$5.8-6.0 million, less than the Viking Air Twin Otter.
SpiceJet Plans Fleet Expansion Amidst Jet Airways Crisis
https://timesofindia.indiatimes.com/business/india-business/spicejet-to-expand-its-bombardier-fleet/articleshow/68926046.cms
India's SpiceJet is taking delivery of five more Bombardier Q400s as it aims to tap demand left behind by beleaguered Jet Airways. The five 90-seat Q400 turboprops will be delivered between now and June, says SpiceJet managing director Ajay Singh, and are part of SpiceJet's 2017 order for 50 Q400 aircraft. The 2017 order was the largest in the Q400 programme's history.

Edward Eng
Edward is based in Singapore. He writes stories on regional aviation across the Asia-Pacific region and has a background on covering socio-political issues. Edward holds a BA (Hons) in Philosophy, Politics and Economics from the University of Warwick in the UK.
Related posts
SUBSCRIBE TO OUR NEWSLETTER